ISO 27001:2013 Certification http://standardcertifications.com/
ISO 27001:2013 Certification•ISO 27001: 2013is the International standard that provides a framework for Information Security Management Systems to provide continued confidentiality, integrity and availability of information as well as legal compliance.
Purpose of ISO 27001:2013 Preservation of
•Confidentiality-It basically means that only authorized persons can access certain information.•Integrity -It means that only authorized persons can change or edit the information in a specified way, i.e. the information is not going to be changed by unauthorized persons or in some way that is not allowed.•Availability -It means that the information has to be available to all the persons who need them in the specified time.As the risks associated with cyber attacks and data breaches continue to increase , Information Security has become a critical
issue for every business.An effective approach should help defend against both external attacks and common internal threats such as accidental breaches and human error.ISO 27001:2013 is the International standard that provides the specification for an Information Security Management System.This is a systematic approach consisting of people processes and technology that helps you protect and manage all your organization's information through risk management.•ISO 27001 can help organizations comply with the host of laws including the high profile general data,protection regulation
referred to as the GR PR and the network and information systems regulations also known as the MIS regulations.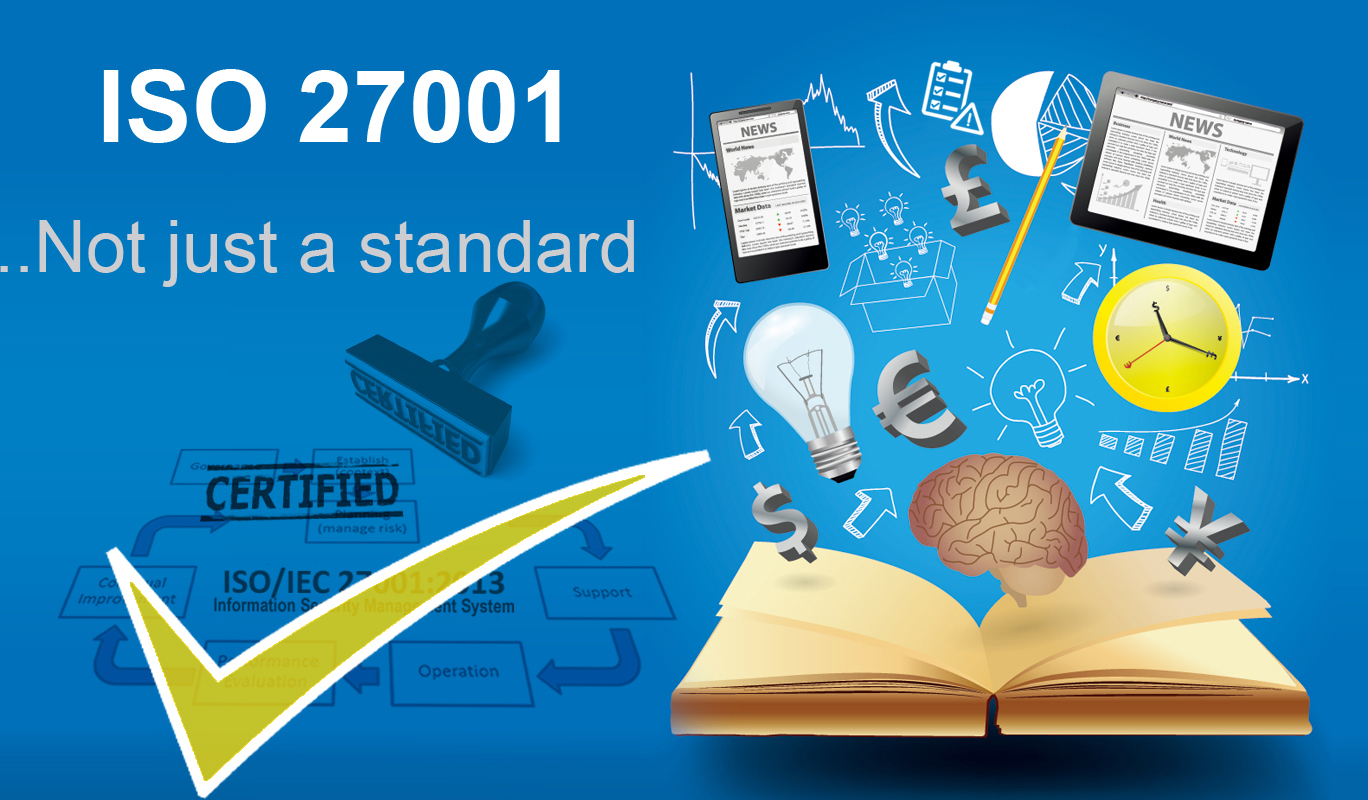 How to get ISO 27001 certified? •Once an organization has met the various requirements stipulated by ISO 27001, the next step is to seek certification.•Certification is a procedure by which an external certification body provides written assurance that an organization's ISMS conforms to the requirements of ISO 27001.
Benefits of ISO 27001:2013http://standardcertifications.com/
1.Improve structure and focus
2.Comply with business , legal contractual and regulatory requirements
3.Protect your reputation
4.Avoid hefty fines
5.Improves processes and strategies
6.Improves business management planning